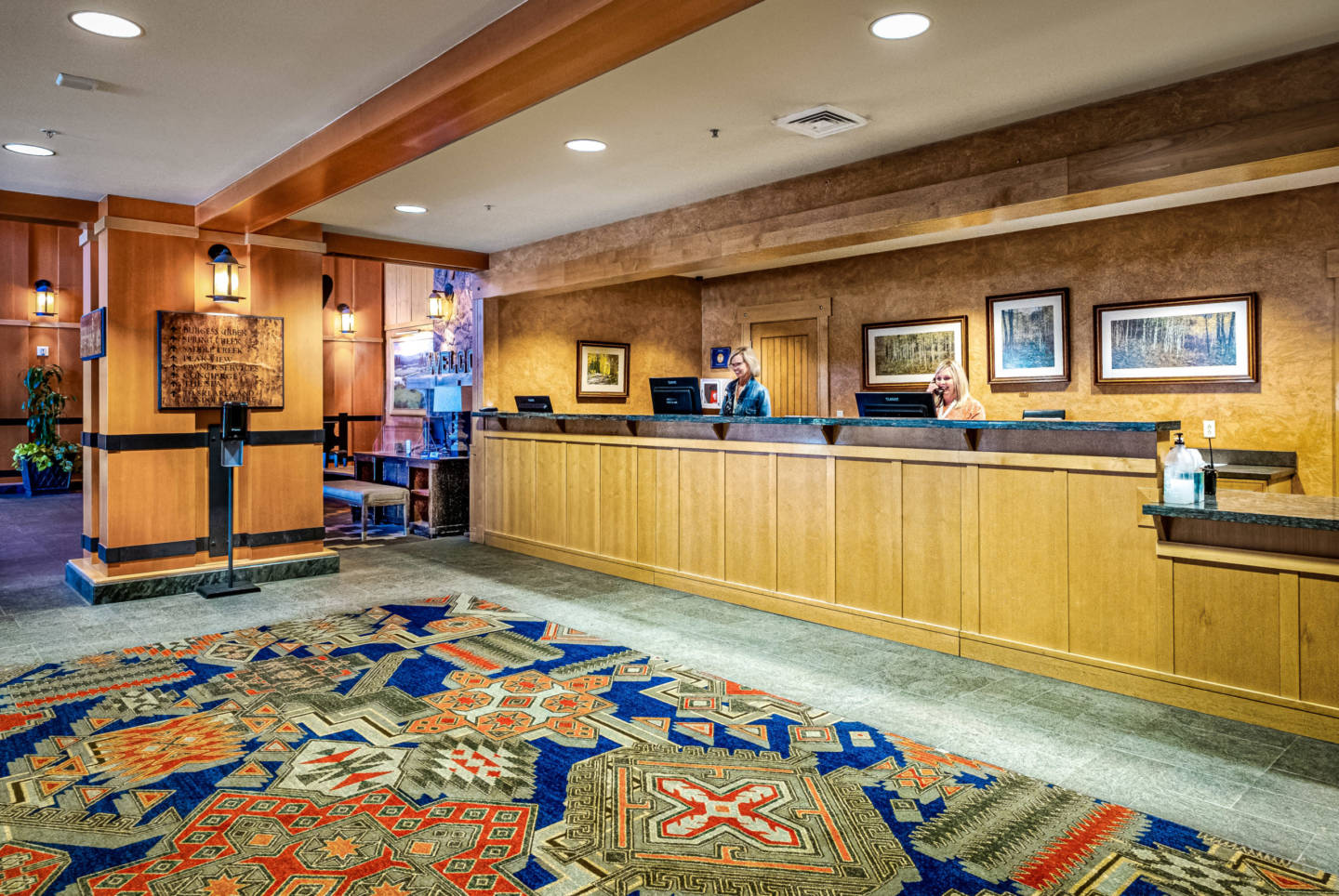 Concierge
Our knowledgeable concierge staff is available to help with all of your Steamboat questions. We can assist with everything from activities and events, to local dining recommendations and sleigh ride dinner reservations to ensure your vacation is exceptional.
Call 970-871-5526 (Ext. 5526) or email GrandConcierge@steamboat.com.
Bell and Valet
Our friendly valet and bell staff are awaiting your arrival to transport your luggage to your room or ski equipment to the complimentary storage facility just steps from the Gondola. You will be taken care of every step of the way!
Call 970-871-5588 (Ext. 5588). View Parking Rates
Grand Ski and Snowboard Storage
(Winter Only) Our complimentary Grand Ski Storage is located across the street, directly across from Happy Camp on your right, before taking the escalator down to Steamboat Square. Simply check your skis or snowboard with the Bellmen upon arrival and your equipment will be waiting for you at the Grand Hotel's exclusive, secure, ski storage location the next morning. All you have to do is think about which trail to hit first!
Downtown Shuttle
The Steamboat Grand offers a complimentary shuttle that runs downtown from 4:15 pm to 10:15 pm, leaving the front door of the hotel :15 and :45 after the hour. The shuttle makes only three downtown stops for both pickup and drop offs: 7th Street across from Carl's Tavern, 7th Street north next to Space Station Gas Station and 9th street south across from the fire station. First come, first served, no reservation necessary. IMPORTANT: You must call the shuttle line prior to 9:45pm to be picked up on the last shuttle loop of the night (970-871-5499).
Grocery Store Shuttle
The Grand also offers a grocery store shuttle to City Market only. The grocery store shuttle will operate between 11:00am to 3:30pm. IMPORTANT: You must call the shuttle line to be picked up (970-871-5499).
Amenities for Purchase
Whether it is for a friend, family member, or a loved one, make their trip to Steamboat extra special with an in-room treat!
Contact Concierge for more information. 970-871-5526 (Ext. 5526) or email GrandConcierge@steamboat.com.
Rollaway Beds & Cribs
Rollaway charge is $15 per night. Limit one per room. Rollaways are placed in rooms at turn-down service, between 4:00pm and 6:00pm. Please contact the front desk if you would like to have a rollaway placed in your room earlier in the day. Cribs are available on a first come, first serve basis. To put in a request for a crib please contact the Front Desk.
Laundry
Credit card-operated washing machines and dryers are located on the north end of the second level and are available to all guests.